Rent a cabin in the heart of Sälenfjällen
Comfortable, modern and renovated accommodation in our cottages, close to slalom slopes and nature
Snickar M Andersson's cabin rental offers modern, personal and comfortable accommodation in two well-equipped log houses in the Swedish mountains near the slalom slopes in Lindvallen and Högfjällshotellet in Sälen. Both cabins are located on south-west slopes with a wonderful view of Sälenfjällen. This gives good chances of sun all year round. In addition to the apartments being cozy and rustic, they are also modernly equipped with a complete kitchen, microwave, fridge/freezer, dishwasher, cable TV, wireless network (Wifi), sauna, fireplace with wood, drying cabinet, engine heater outlet, ski rack, etc. A perfect accommodation during winter holidays, as it is close to slalom slopes and nature. Since autumn 2022, Easee charging stations for electric cars are available at both cottages.
In addition, there are fine restaurants, shops, ski rental, indoor swimming pool, cinema, pony riding as well as many other practical things within about 1 km walking distance.
Christmas break, sports break, spring break and Easter break in Sälenfjällen
Sälenfjällen is perfect for ski holidays and holidays with family, friends and colleagues. In winter, the area offers skiing on both slalom slopes and cross-country tracks. You can get to the slalom slopes by car or bus (Gruven) or simply slide on your skis from the door (Tangen) down to the transport lift that takes you to Högfjällshotellets and to Lindvallen's lift areas. You can get home to the cottages just as easily. In addition to slalom runs, the cross-country tracks start right around the corner and for the playful – children and adults alike – in winter there are plenty of easy slopes and snow for making snowmen.
What do you do the rest of the year?
Indeed, Sälenfjällen is a sight to behold in winter. But it is also incredibly beautiful and worth visiting all year round. Even in summer, this area is full of activities and events (please see our linked list of activities all year round) and the rolling mountains invite you to refreshing autumn hikes among vibrant colors.
That's why you should book accommodation with us, our cabin rental is available all year round, not just during the holidays ;-). Simply because you deserve it.
Rent a cabin with us for a free week, pamper yourself and recharge your batteries in our wonderful mountain world.
---
More about our cottages
---
The apartments are modern and cozy furnished. All our apartments are equipped with:
fridge & freezer,
stove with oven,
microwave oven,
dishwasher,
fireplace with wood,
cable TV,
free wi-fi,
shower & toilet (tiled walls and tiled floor),
sauna,
drying cabinet,
engine heater outlet etc.,
Easee charging box for electric car,
veranda with outdoor grill
---
Three apartments with 8 beds in a timbered cabin, beautifully located in Sälenfjällen, between Högfjällshotellet and Tandådalen.
---
Two apartments with 10 beds in a timber-framed cottage located in Sälen between Lindvallen and Högfjällshotellet. Transport lift to slalom slopes in Lindvallen and Högfjällshotellet go outside the junction.
---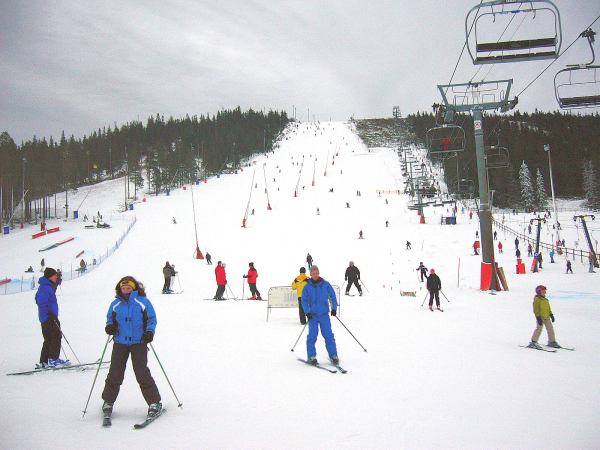 List of available apartments in Tangen/Gruven
Make a pre-reservation
Overview map of the mountains in Sälen